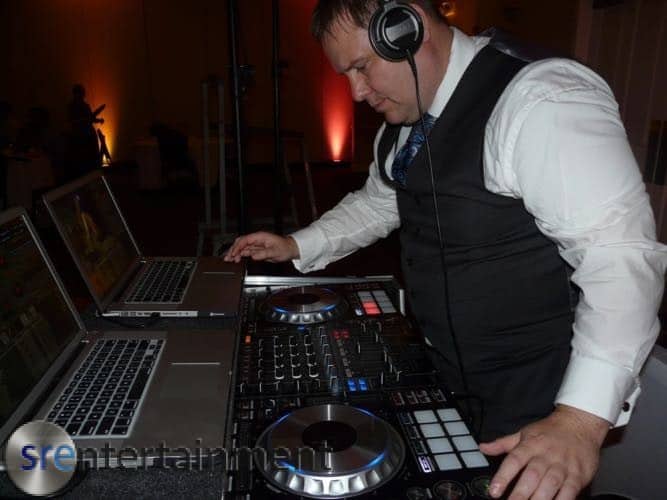 Stevie Ray, Founder/Owner/Entertainer of Stevie Ray Entertainment.  Stevie has been entertaining crowds since 1988, and has performed with and for celebrities (including Danny Bonaduce and singer Ryan Cabrera) and professional athletes (The Philadelphia Eagles, LV IronPigs, Larry Holmes, and Darryl Dawkins).
Stevie started his career at Skateaway in Whitehall, PA in 1988.  In 1992, a chance meeting at the Catasauqua playground, he met his mentor in the industry.  Learning the ins and outs of Mobile Entertainment and specializing in teen events and Weddings,  Stevie honed his craft learning different techniques and methods for performing successful events from the Holiday Sounds team of DJ's.  Stevie Ray paid particular attention to the business side of the industry and how planning and client relations are some of the most intricate parts of running a successful event.
Stevie Ray always wanted something more, so in 2010 he founded Stevie Ray Entertainment.  Wanting to do things differently, and offer each client a unique and special event.  Growing beyond a typical Wedding/Event DJ.  Having a thirst for knowledge, and improvement has Stevie constantly attends industry conferences (N.A.M.E., EPMEN, DJ Times Expo) learning from some of the most well respected industry professionals to expand SRE's capability to provide the best and most unique events possible.